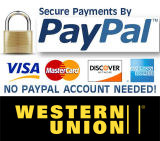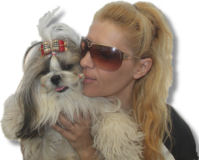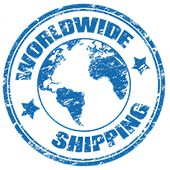 Secure payments by PayPal, buy with confidence
Please be advised that the way order is as follows:
1. Order the products you want and choose the method of payment and delivery you wish.
2. After the end of your order, NO payment is made.
3. Once you see and confirm your order, we will send you email with shipping costs, depending on the shipping address and inform you of the total cost of your order and the shipping time via the email you have indicated.
4. If you agree with the above, we would like to inform you about new email with instructions to pay and when you make the payment, we send the products, unless you opt for cash on delivery (only for Greece), in this case we send the products without a payment you have made and will pay upon receipt.
Throughout this process we are always at your disposal to solve any questions you may have and answer every your question via email, or by phone.
To pay with credit, DO NOT need to have a PayPal account.
All payments via the Internet are protected by PayPalthrough a secure encrypted connection and is completely safe. We don't keep your credit card information, for the ultimate in security. You are also advised that in any way and for any reason we do not share any personal information with anyone and will not annoy you with annoying email, but only to that relates to your order.
Thank you for your preference and we wish you to enjoy our products.
dogbows.gr - Zouzou's Collection