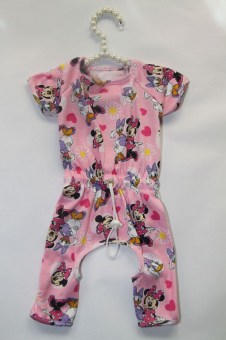 Glam Cloth R-393
Full length cotton pajamas.
Full-length cotton pink pajamas with Mini and Daisy. It is washed at 30 degrees.
If you are in trouble for your decision with the number, contact us or always get the biggest one.
How to find the size of your dog (Jumpsuit)
Size Chart Of Dog Jumpsuit (cm)
To find out the size of your dog, you should measure your dog, as described in the picture below:

* If there is a dimension/overlay-scale, choose the larger size. eg: body: 21, bust: 36, neck: 34, size: M.
SIZE
BODY
CHEST
NECK

XS
21cm
32cm
26cm
S
23cm
36cm
30cm
M
25cm
42cm
34cm
L
28cm
47cm
36cm
XL
31cm
52cm
40cm
2XL
33cm
58cm
42cm